After Sales Service
Goliath's Service Division offers after-sales service either on a planned (contracted) or emergency basis for its full range of packaging equipment / materials handling systems.
To maintain installed equipment in best working order it is recommended that all such equipment be serviced at regular intervals as per manufacturer's recommendation. All elements and components should be thoroughly examined, inspected and maintained to ensure continued efficient and effective operation and to provide a safe working environment for your personnel.
Spare Parts
Critical Spare Parts are maintained at our Service Centre in Nenagh for immediate shipping.
Contact Goliath
To discuss your requirements, please contact our Service Centre by telephone on +353 67 37893 or by e-mail at service@goliath.ie
Consumables
Stretch Film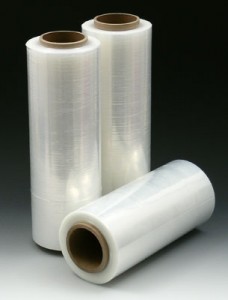 The very nature of stretch film means that it can handle the majority of pallet load profiles at the same time as reducing labour costs and even reducing storage space. The stretch films we supply are safe to use and made of low energy materials.
Strapping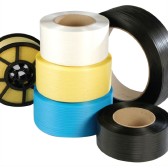 A product prominent in our strapping range is our polypropylene strapping which offers significant advantages over conventional polyester strapping. It is ideal for non-linear applications, being lighter than polyester, offers a significant cost saving per linear metre.
Detergents
BinWash
Degreasing detergent as Supersol but not as effective but will not foam as much as Supersol can be used in smaller tanks.
BWP
As above but again has the pine perfume additive.
Supersol
Heavy duty degreasing detergent generally used for removing road grime of plastic bins. Tends to produce a lot of foam so should be used in a washing machine with a large tank or in conjunction with antifoam
Supersol Pine
As above but with a pine perfume additive used to wash bins where an after scent of pine is desirable such as sanitary bins
Pentroclene
Heavy duty alkaline detergent used to remove heavy build up of proteins. Should not be used on any aluminium as it attacks this and will turn it black.
UTEX
Neutral Detergent used extensively in the chocolate industry for washing moulds. Can also be uses on aluminium, it contains Polyphosphate and an additive called EDTA which prevents scale build up. This is a widely used, multi-purpose detergent.
BactiRinse
BactiRinse is a combined rinse aid and sanitiser. Will help components to dry by turning the droplet on the product into a smear of water, thus producing more surface area so the moisture will evaporate more readily. It also has a quaternary ammonium sanitiser built into it.
Rinse Aid
Blue in colour but with the properties as above without the sanitiser.